Cuts Up to 800 sq m with Ultra Quiet Mowing resulting in a beautiful manicured lawn.
With Flymo, your robot lawnmower comes equipped with Bluetooth Application Control, Safety Sensors, is Hose Washable, has Lifestyle Functions and a Frost Sensor
We're making improvements!
Please sign up for an alert when the webshop has re-opened, or find another way to purchase with Flymo.
---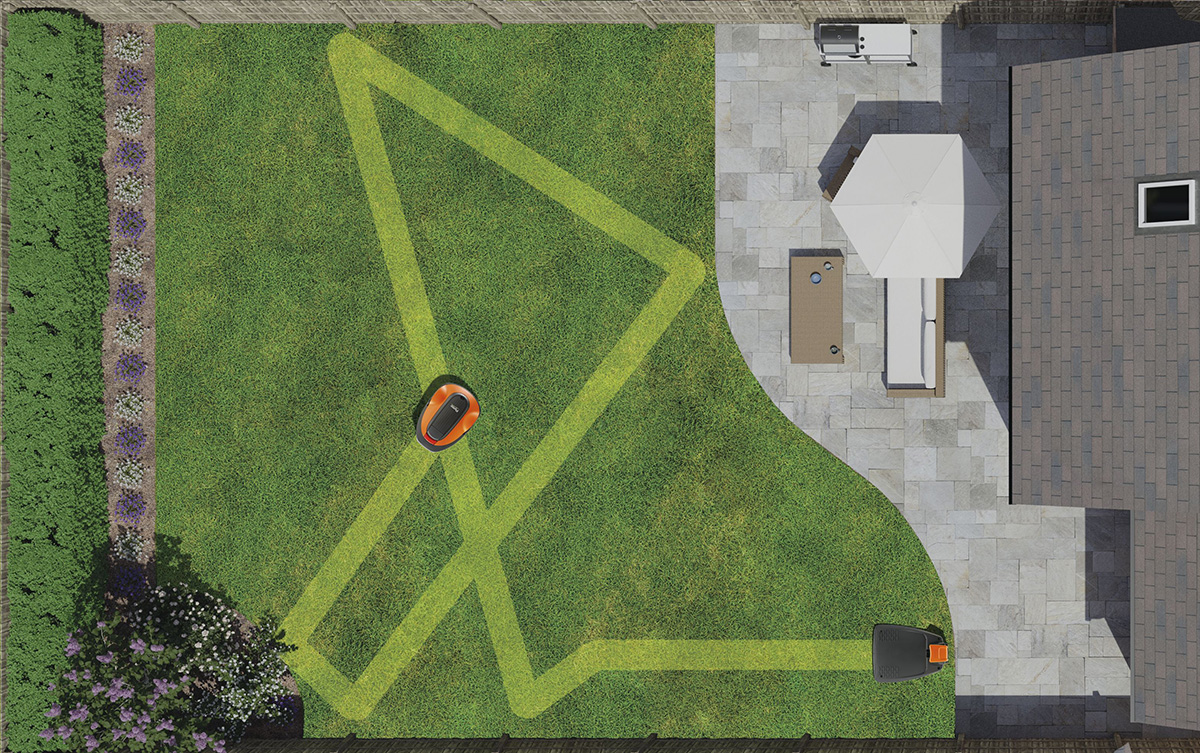 Mows Every Corner of the Lawn
Patented guide wire technology and multiple start points ensure your mower navigates all areas of your lawn. It even helps the mower to find its way home without leaving unsightly track marks.
Flexible Charging Position
With less restrictions and more freedom, it is flexible enough to be placed anywhere around the lawn edge – even tucked away in a corner.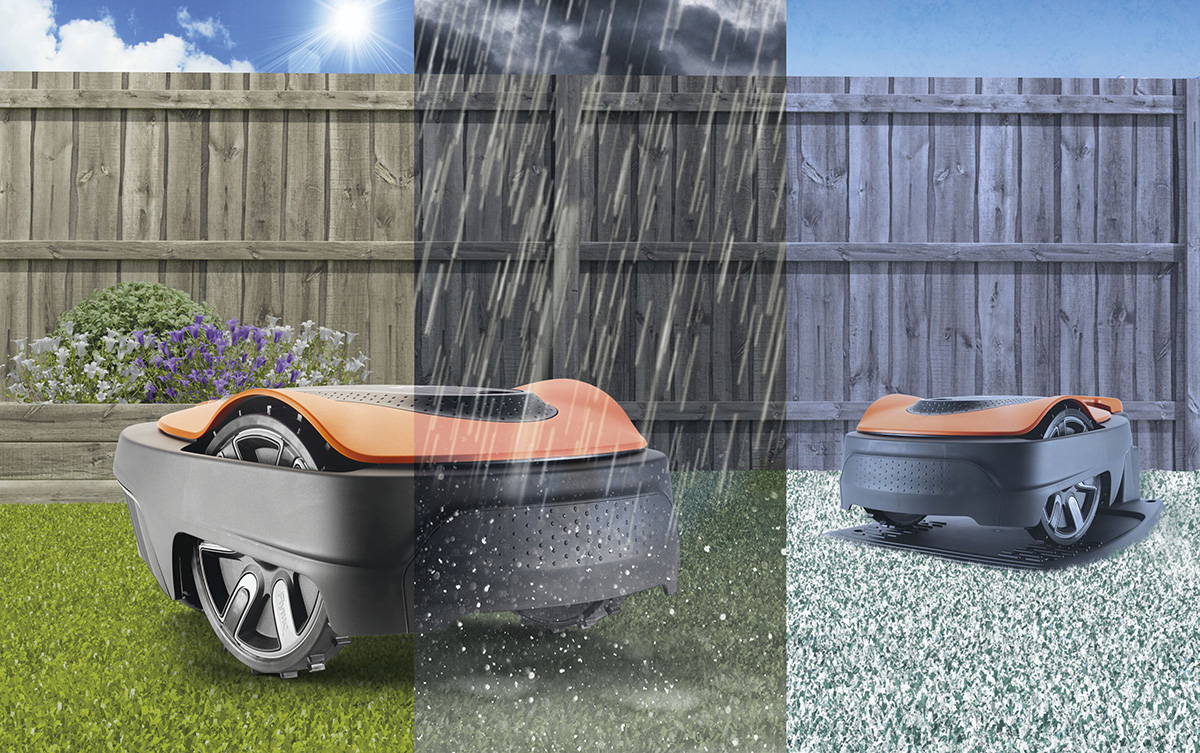 Mowing Adapts to the Weather
LawnSense automatically optimises the cutting schedule to the weather and lawn growth conditions, and FrostSense detects when it's too cold to operate - preventing any damage to your lawn.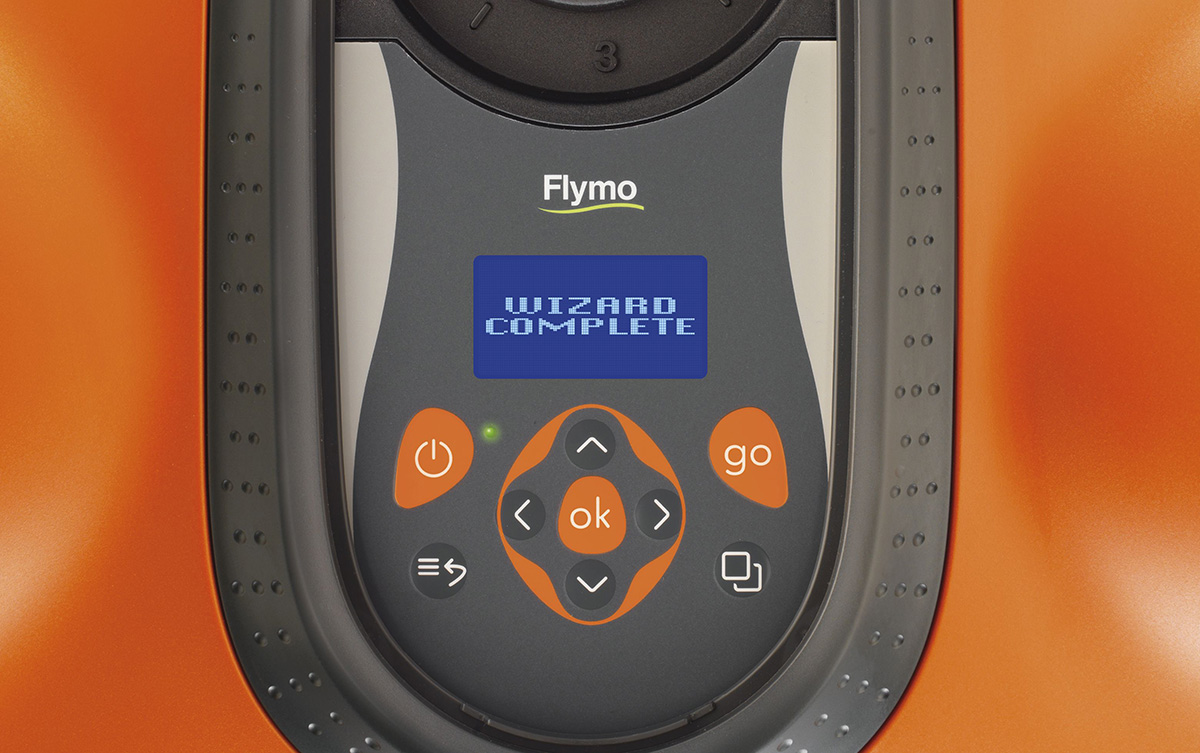 Simple Programming
The scheduling wizard gets you ready to mow in three easy steps. Simply choose the lawn size, mowing days and start time and the mower calculates the perfect schedule.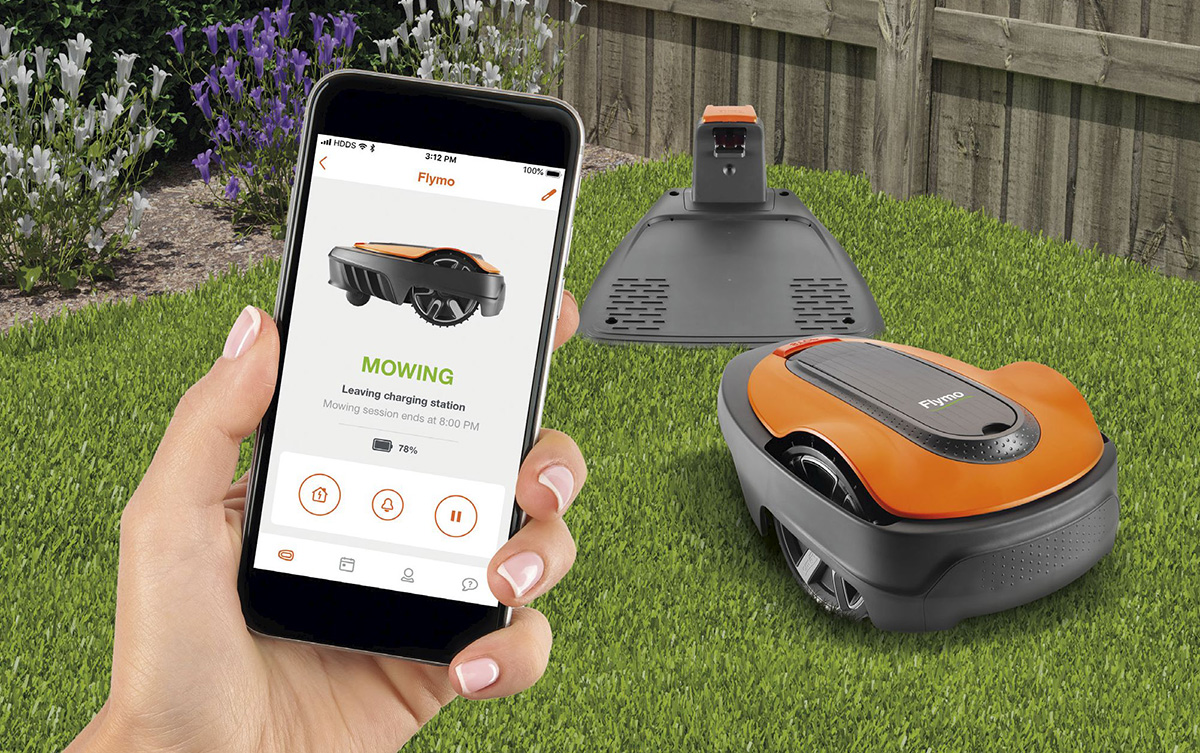 EasiLife App
Intuitive controls at your fingertips. Provides access to scheduling wizard, mower status and support information from your smartphone.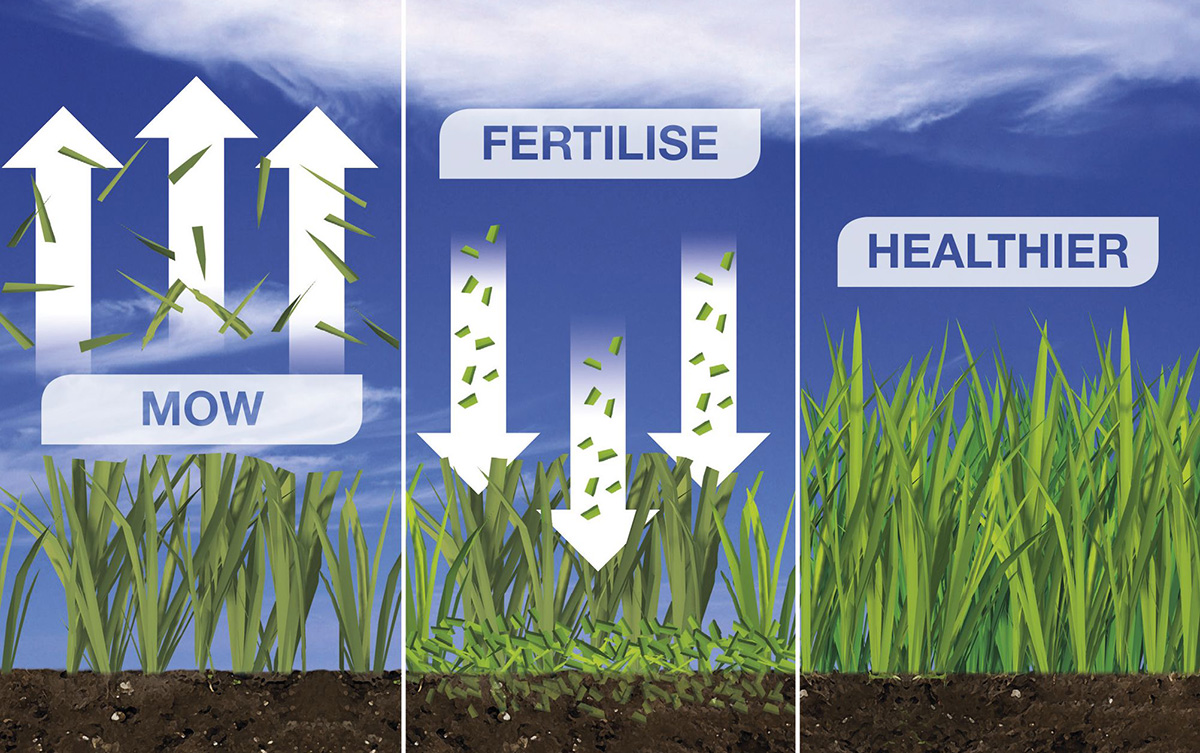 A Healthier, Greener Lawn
Regular mowing and mulching returns fine grass clippings back into the lawn which acts as a natural fertilizer.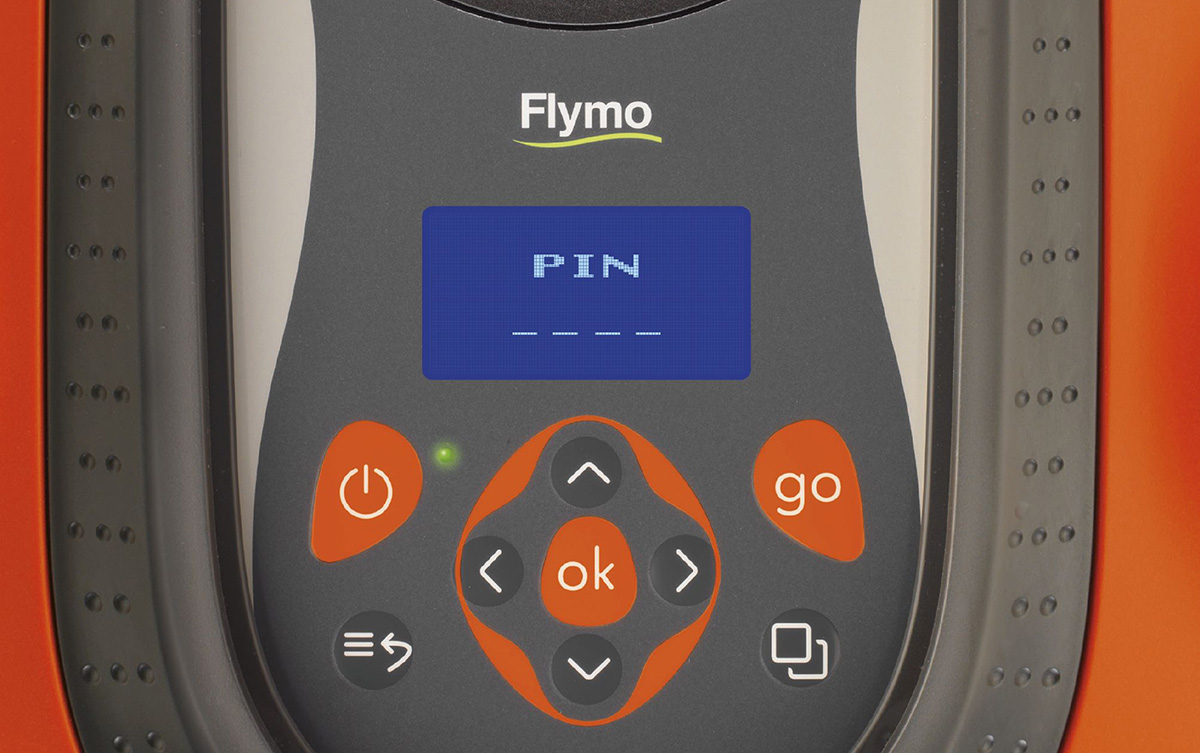 PIN Protection
A security PIN prevents unwanted access to the mowers and is backed up by Flymo customer support if forgotten.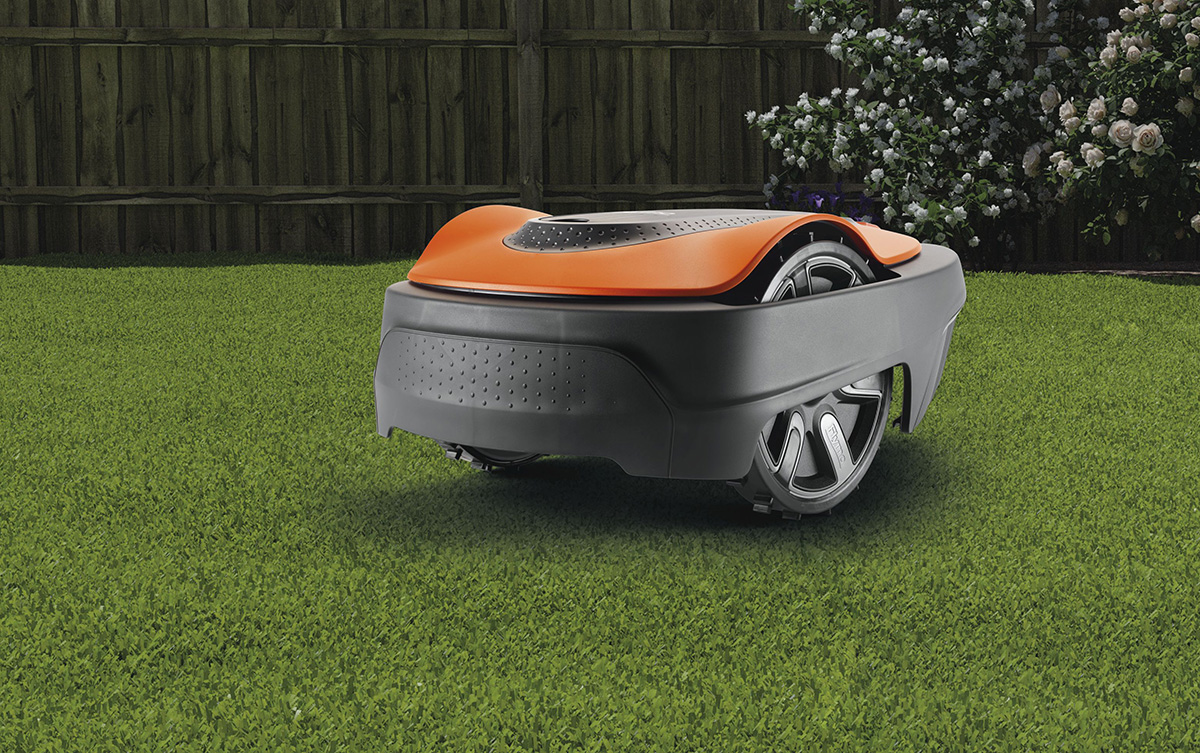 Extra Mowing Flexibility
Quickly access to special functions such as Spot Cut, Override, Second Area, or Park to fit around your lifestyle needs.
Designed and manufactured by the lawncare experts at Flymo, ensuring you can relax and never mow your lawn again.
Day or night, rain or shine, the Flymo EasiLife 800 robotic lawnmower automatically cuts the grass for you so you don't have to. It independently mows a larger lawn of up to 800m², cuts any garden shape and tackles slope gradients of up to 35%. Designed with quick installation in mind - simply install the hidden boundary wire to define the cutting area and off it goes.
Ideal for medium to large gardens, the EasiLife 800 is a robotic lawn mower that automatically cuts up to 800m2 so you don't have to – giving you a tidy lawn with zero effort.
Mowing every corner of the lawn, the EasiLife 800 is packed with functions to suit your lifestyle and can automatically adapt its schedule based on the weather through LawnSense and FrostSense,
Schedule when you want with the Bluetooth app, giving you full access to the robotic mowers extended settings, allowing you the set schedules and trouble shoot from the comfort of your home.
Ultra quiet mowing at 58dB(A) means that you won't disturb you or your neighbours when your robotic is mowing, allowing you to keep to a regular mowing schedule for a healthy greener lawn.
The Intelligent guide wire allows for programmable start points for multiple cutting areas of lawn and efficiently guides the mower home without leading tracks. The PassageSense function also allows for the robotic mower to cut and navigate through narrow passages.
Spare Parts:
FLY072 - Blades
FLY082- Wire
FLY084 - Connectors
FLY073- Repair Kit
FLY077- Winter Protection Box
FLY080- Wall Hanger: EasiLife 200 / 350 / 500
FLY091- Wall Hanger: Suitable for all Flymo Robotics
FLY079- Robotic House: EasiLife 200 / 350 / 500
FLY078 - Wheel Brushes: EasiLife 200 / 350 / 500
Blade Type
3 Pivoting Razor Blades
Information Panel
LCD Display with Settings Menu
Product Weight (kg) Lawn mower
7.3
Sound power level, guaranteed (LWA) dB(A)
58
Software Update Possibility
Yes