EasiClean Li - Battery Pressure Washer
Brand new to the Flymo family is our cordless EasiClean low pressure washer.
Portable and light, this garden washing system is perfect for cleaning down garden furniture, windows and bikes. Being cordless and lightweight, it also makes the best travel companion for all outdoor activities.
We're making improvements!
Please sign up for an alert when the webshop has re-opened, or find another way to purchase with Flymo.
---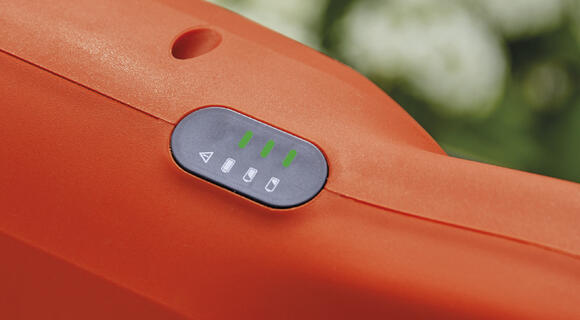 Always know your power
LED display clearly indicates battery capacity.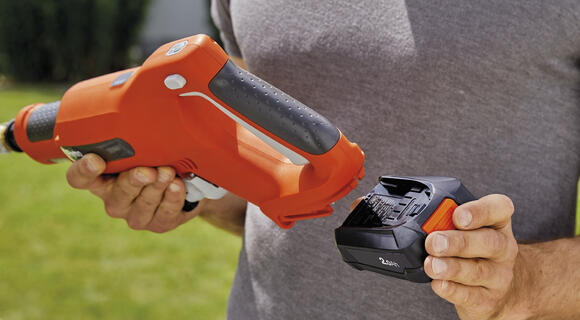 Cordless Freedom
No restricting power cord for greater freedom and flexibility.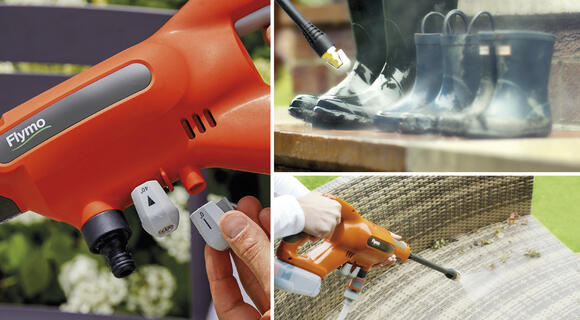 Variable Cleaning Power
Choose from 0°, 15° or 40° cleaning angles on either the short or long lance, depending on your task at hand.
Enjoy great cleaning power with Flymo's new low pressure cleaner, with the added benefit of no mains cables. Flymo's battery operated EasiClean enables you to clean around the home as well as out and about. Perfect for use when out camping, mountain biking as well as cleaning the car, windows, and outside furniture. The EasiClean can be used by attaching to an outside tap or simply with a bucket of water –
Easy to use and complete with 3 nozzles; long and short lances, water filter for use in outdoor water sources and 5m hose. The powerful battery delivers up to 31 minutes of cleaning and the LED display shows the life of the battery so you know when it's nearly ready to charge.
Battery Charge Time (min) 100% charged
180
Battery Run Time (min)
24
Product Length (cm)
76.61
Product Height (cm)
19.62