Electric grass trimmer that's perfect for trimming and edging the contours of your lawn.
We're making improvements!
Please sign up for an alert when the webshop has re-opened, or find another way to purchase with Flymo.
---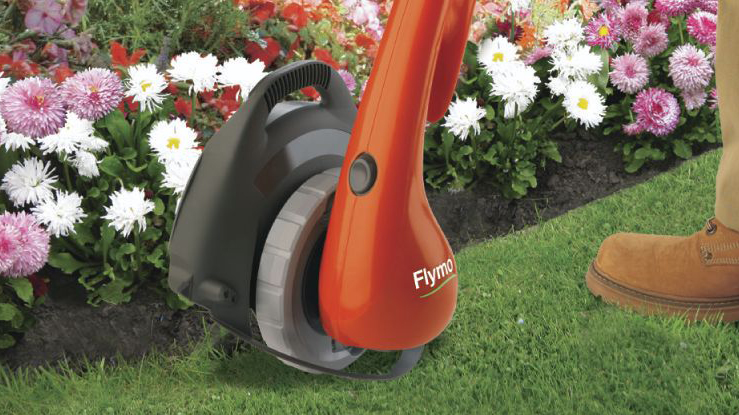 Rotate for Edging
Simply press the edging button and rotate the trimmer head.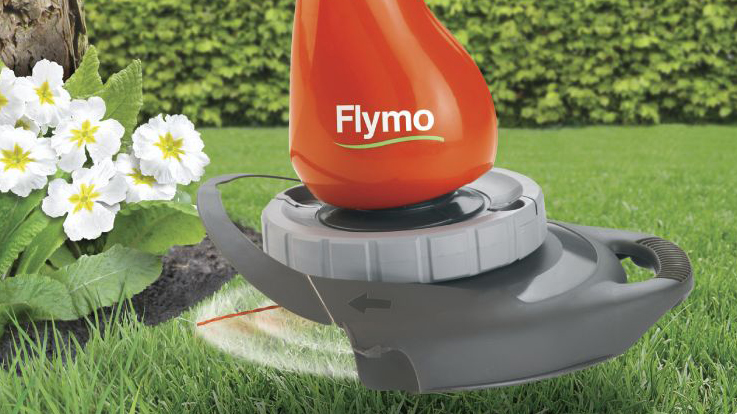 Plant Guard
Fitted with a plant guard which not only preserves the line but also protects plants and shrubs from damage when trimming close to them.
Lightweight
Light in weight for comfort when in use and when transporting the product from storage to the garden.
Cable Storage Facility
Use the hook to tidy away the cable when in storage and to prevent the line from getting tangled.
Perfect for medium sized gardens, the 300W Contour XT grass trimmer has a cutting width of 25cm, allowing you to trim the edges of your garden with ease. The 1.5mm silent dual auto line keeps the noise to a minimum. Weighing only 2.1kg the Contour XT also features a useful cable storage system, plant guard and edging function.
Feed mechanism
Double Auto
Sound power level, guaranteed (LWA) dB(A)
81