Powerful, lightweight and easy to use cordless blower, part of the C – Link Interchangeable Battery Range powered by a 20V battery. Supplied with battery and charger.
We're making improvements!
Please sign up for an alert when the webshop has re-opened, or find another way to purchase with Flymo.
---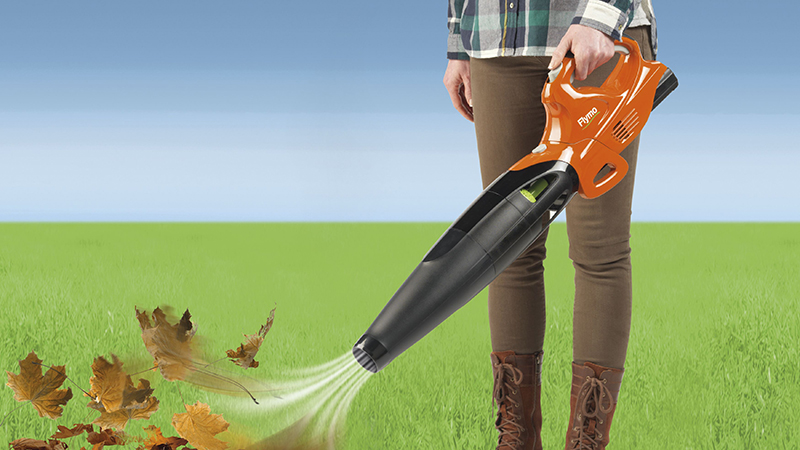 Ultra Lightweight
Light weight and easy to use, weighing under 3kg for user comfort.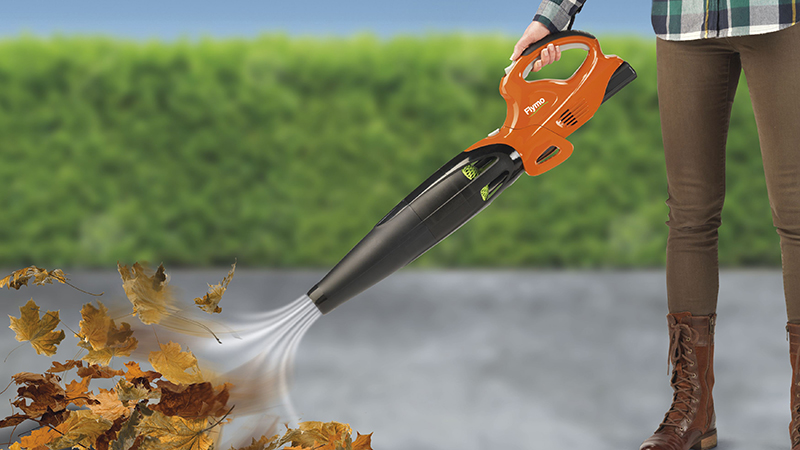 Ergonomic Handle
Thanks to the inline and well balanced design, the blower has an Ergonomic Handle to make working more comfortable.
Interchangeable Powerhead
Interchangeable power head and battery concept.
Ambidextrous Use
Change the side of the blow tube depending on the user's hand preference.
Storage Solution
A thought-out design that allows for neat and compact storage.
Battery & Charger Included
Does what it says on the tin, battery and charger are included in the box with this product.
Perfect for small to medium sized gardens, the C-Link 20V Blower has a blow speed of 128km/h. The small but mighty 2.5Ah lithium-ion battery is the first of its kind for handheld Flymo products. Weighing only 2.2kg in blow mode, the C-Link 20V Blower also features superb cordless freedom and interchangeable capabilities. Also compatible with the C-Link 20V Grass Trimmer and Hedge Trimmer.
Battery Capacity (Ah)
2.5
Battery Charge Time (min) 100% charged
180
Collect / Non-Collect
Non-Collect
Battery Run Time (min)
up to 12
Sound pressure level at operators ear dB(A)
80.1